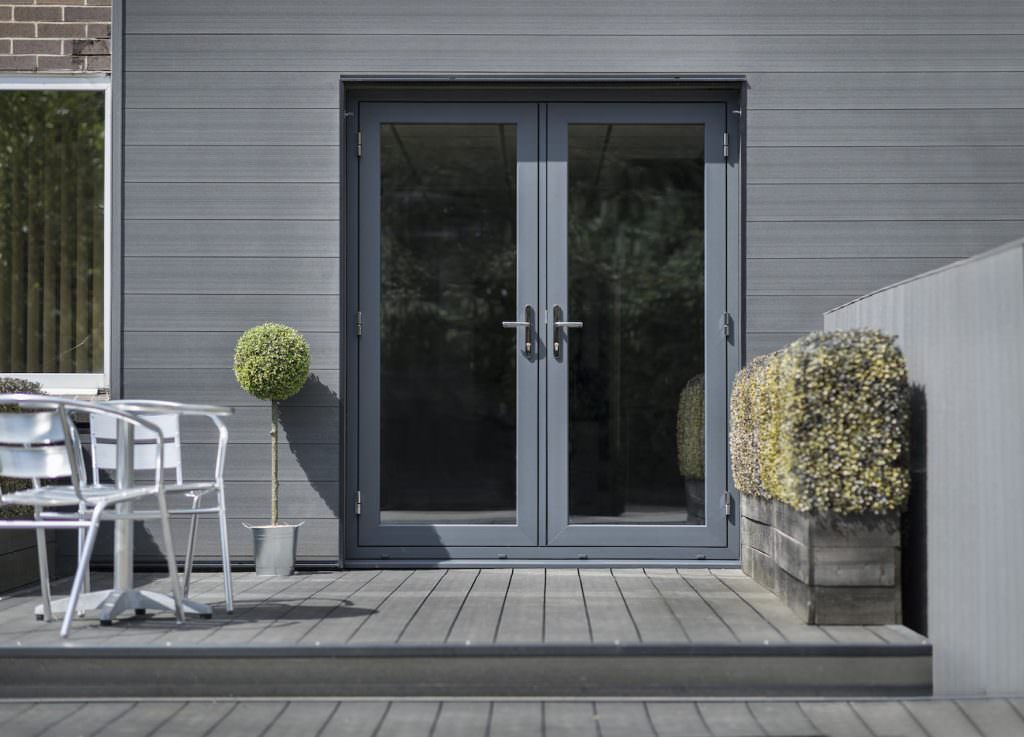 Flush Sash Doors add a new standard in quality to Deceuninck's impressive range. Flush Sash Doors are a stunning new product that updates a design classic with modern technology. 
Our new flush sash doors use advanced uPVC to replicate traditional timber and aluminium design. However, This material is far more energy-efficient, providing enormous benefits for homeowners.
The Flush Sash Door has the only dedicated open-out flush door sash on the market, perfectly complementing our existing range. With timeless quality and easy installation, this door is ideal for homeowners and tradespeople alike.
Installing a flush sash door in your home is a process entirely within your control. You'll have the final say on colours, finishes and handles. Not only that, but you can be sure that your new door won't lose vibrancy over time either.
For fabricators, our flush sash door design makes installation easy. It comes with dedicated reinforcement and assembly jigs and the same platform as Deceuninck's Heritage 2800 system. That way, installers can have familiarity with this innovative new design.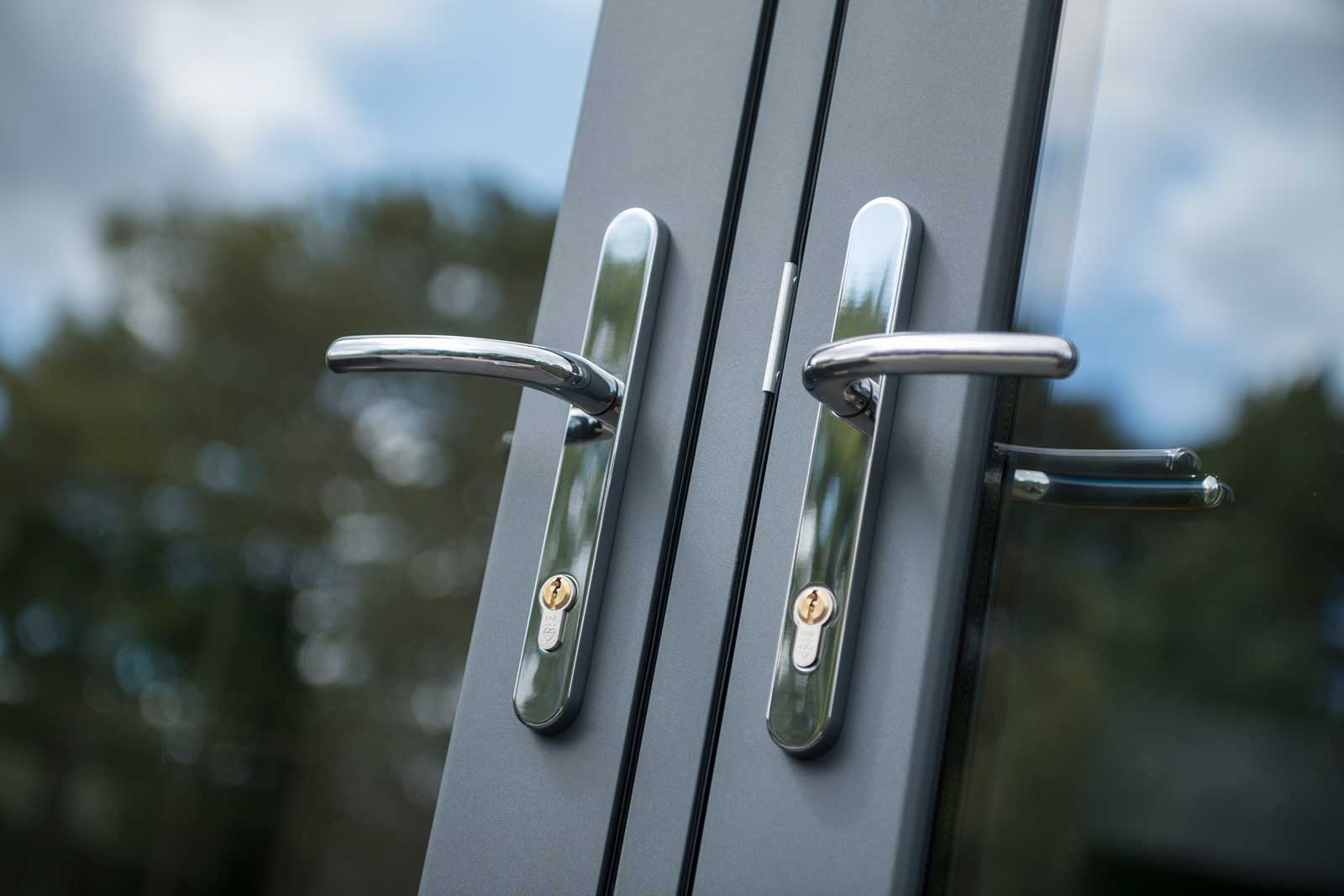 Innovative Design
Our new flush sash door combines classy styling with incredible performance. If your door is the first impression anybody gets from your home, then this is perfect for making it a lasting one. 
With the look of timber or aluminium combined with advanced uPVC, the flush sash door comes without compromise. You can take total control of how your new entrance looks too, with a wide array of colours and finishes available.
Your unique door should also have exceptional performance. That's why we've made our new door to be best in class for energy efficiency. Not only that, but the flush sash door has an 'A' u-value of 1.0 W/m2K, ensuring peak performance and savings on your household bills.
Enduring Quality
Deceuninck knows that you want your home to last forever. That's why we've designed our Heritage collection is to endure, with incredible weatherproofing and lasting quality. 
For a front door that keeps the elements out, our flush sash door is market-leading. It has Class 4 600 Pa Air Permeability, Class E1050 Pa Water Tightness (full-frame) and Class A3 1200 Pa Wind Resistance to ensure complete durability.
Our flush sash door has excellent security features too, ensuring your home will remain under your control. All of this and more comes under an affordable price to suit you, making Deceuninck the natural choice.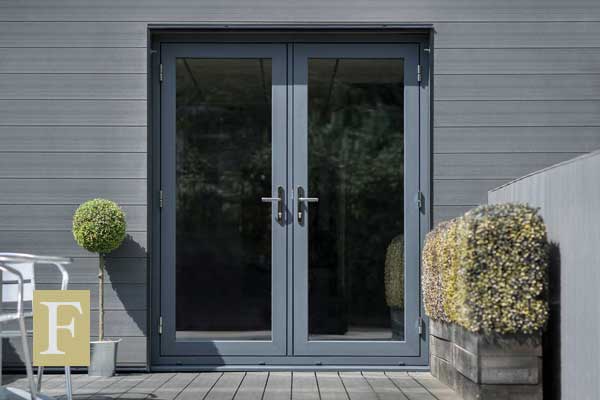 Secure and Durable
Flush sash doors from Deceuninck make a statement when it comes to looks, as well as security. Our doors come with all the latest security technology as standard. We ensure you can have total peace of mind no matter your door's design.
Our flush sash doors feature a 3D adjustable butt hinge with integrated dog bolts and a weatherproof seal. Also, there's the option to install shootbolts above and below the door, depending on your preferred choice.
We value security across all aspects of our flush sash doors. That's why our doors come with double and triple glazed toughened glass too. At Deceuninck, we're committed to keeping your home safe from intruders. 
Wide Selection of Colours
With 26 colourways available, rising to 30 in 2019, your flush sash door from Deceuninck can be precisely bespoke to you. You can opt for any colour from our Heritage collection to design a door that captures your home's individuality.
Our coloured uPVC will not only stay vibrant for years to come but will also remain untarnished from the first day onward. Deceuninck's robust design ensures that our uPVC doesn't bend, warp or twist, and there's no excessive maintenance to distract you.
Each colourway offers an expressive, unique colour that will make your flush sash door stand out on the street. That way, your investment with us will give you a home that reflects your personality from the moment you walk in.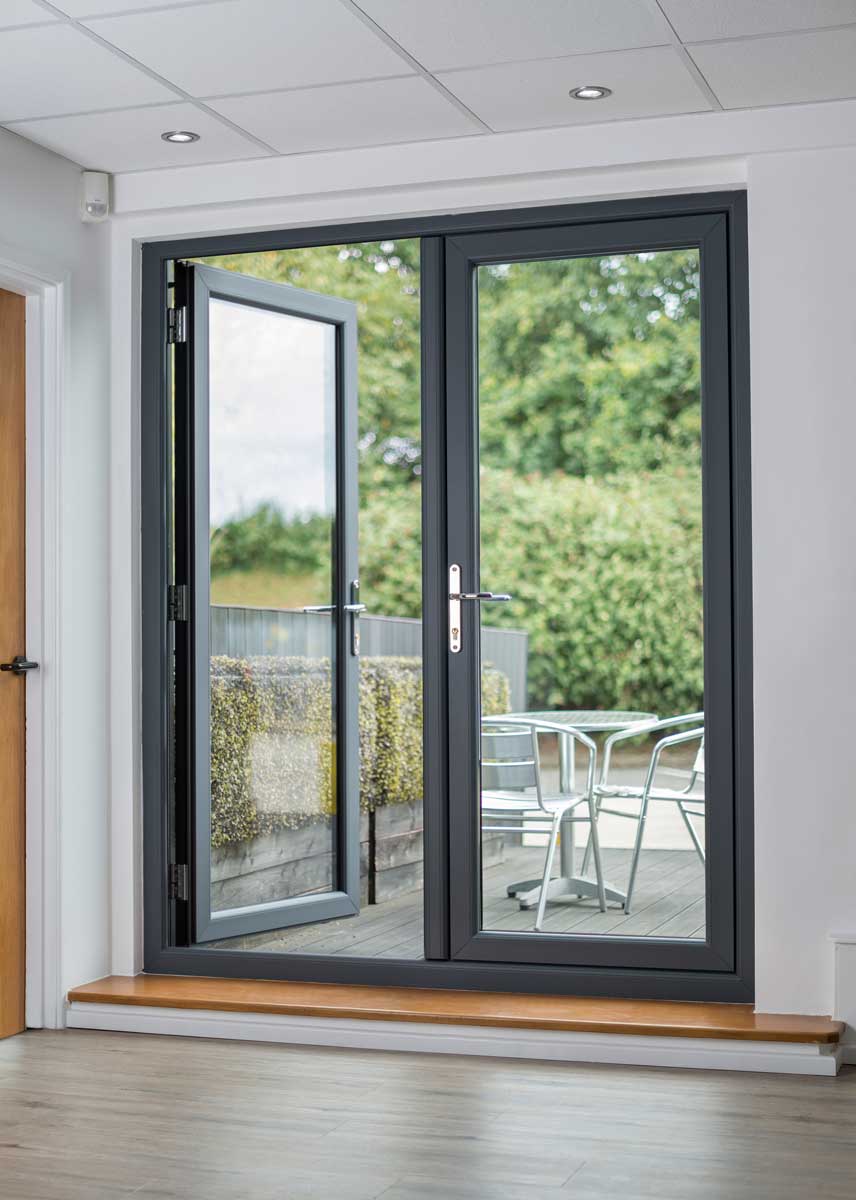 Outstanding Performance
Flush sash doors from Deceuninck are the ideal option for homeowners and business owners alike. With their world-class energy efficiency, you'll make an investment that saves you money on bills immediately.
Not only that, but you'll also be able to reduce your carbon footprint with less energy usage. Our doors' airtight design means there'll be no pesky draughts, and keeps warm air locked inside your space.
When it comes to fitting, our flush sash doors are simple to install and built for quality, with bespoke PAS24-approved hardware. With multiple accreditations too, a Deceuninck door is an installation that's simple, long-lasting and rewarding for everyone.
Flush Sash Doors from Deceuninck Prices
To find out how much a flush sash door from Deceuninck will reward you and your home, get in touch with a member of our team on 01249816969. They'll be able to take you through the process with expert knowledge and advice.
Alternatively, why not send us a message through our online form? You'll get a quick response and all the advice you could need to purchase a stunning flush sash door today.
We look forward to hearing from you!