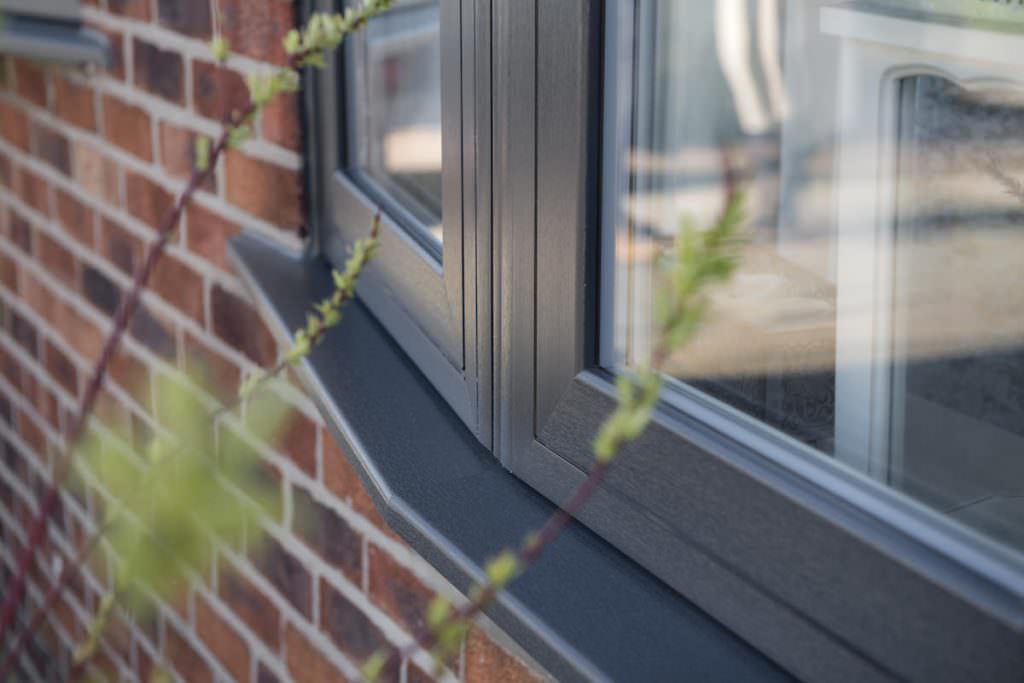 Deceuninck's new grey windows and doors offer professional quality and class to home and business owners. Why settle for a traditional white window-frame when you can give your space a touch of class?
Our grey substrate doesn't just look stunning. It can also have even higher performance and more excellent energy absorption too, making colour the future. This design reflects an aluminium finish for a masterful blend of timeless quality and superior efficiency.
You can also apply our new grey finish onto Deceuninck's Heritage range of doors too, including French and patio styles. With minimalism and functionality as standard, you can enhance doors around your home with subtle grey.
Not only that, but you can add to your new windows, and doors' performance with Deceuninck's innovative anthracite grey grained foil. Our foil subtly coats both sides of your windows and doors for greater privacy, security and standout performance.
Twenty-six colourways are available as standard on our windows and doors. However, the addition of the new RAL 7021 (Black Grey) substrate will help uPVC fabricators and installers compete with aluminium. Grey will ensure that colour is Deceuninck's way forward.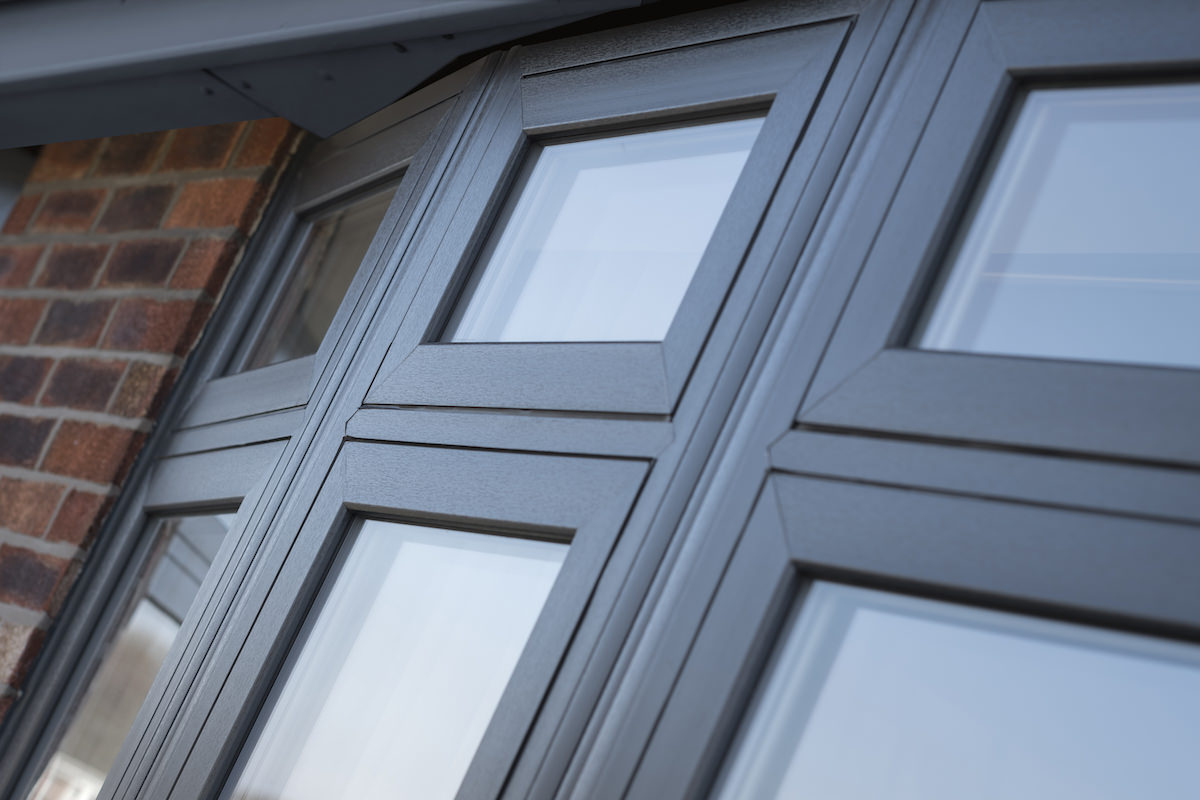 Advantages of Grey Windows and Doors
Grey windows and doors from Deceuninck give homes and businesses a sense of professionalism all around their space. A neutral and pleasing colour, grey is a smart choice that also offers significant performance. 
Choosing grey for your home or business is a reliable choice. With uPVC in our Black Grey substrate, you'll combine a durable material with effortless style. With full weatherproofing, your uPVC won't bend, warp or twist, and keep its sleek look.
Deceuninck's grey windows and doors give the impression of a sleek aluminium finish, but with even higher performance. uPVC's flexibility makes it more energy-efficient, meaning your energy bills will come down further with Deceuninck's grey finish.
Innovative Design
Available across Deceuninck's Heritage range, grey windows and doors are a step up in quality for any home or a business owner. You can apply a grey uPVC finish to casement (including flush sash), tilt-and-turn and fully reversible windows.
Combined with our innovative window design, you can trust that Deceuninck's grey windows are an investment with real value. They add a modern touch to our intelligent tilt-and-turn windows, and a timeless quality to our traditional casement windows too.
Our grey substrate is also available for residential, French and patio doors. With a darker finish, your entrance will be harder to detect and break in to for unwanted visitors. Not only that, but they'll be unable to defeat Deceuninck's superior lock systems across our range.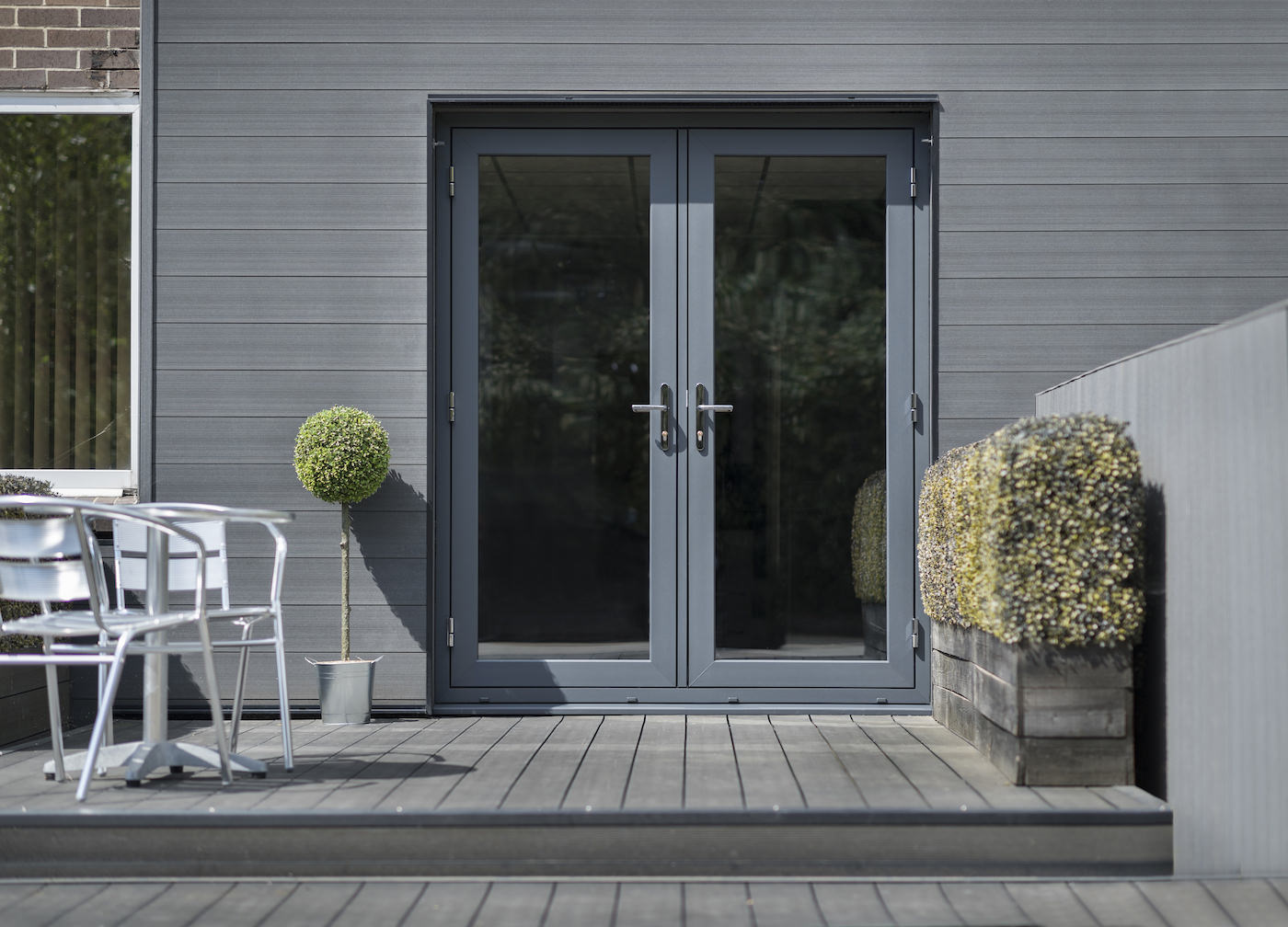 Enduring Quality
uPVC can last for up to 40 years, making your new grey windows and doors an investment that will reward you for life. Durable and lightweight, uPVC is a fully weatherproof material that requires low maintenance, enabling you to get on with the things that matter.
For windows and doors that keep the elements out, Deceuninck is the market leader. With PAS24-approved hardware, you can be sure your grey window or door will be of the highest, enduring quality.
Not only that, but a grey finish will help your window or door continue to save you money on energy bills at the same rate for decades. With Class 4 600 Pa Air Permeability, Class E1050 Pa Water Tightness (full-frame) and Class A3 1200 Pa Wind Resistance, you'll have total security from wear and tear.
Secure and Durable
Grey windows and doors from Deceuninck don't just make a statement with their looks – they're secure too. Our range keeps your home safe, and a grey window or door offers the strength and durability needed to give you peace of mind.
Our grey finish does a superb job of keeping your windows and doors' security features concealed. With our range of windows and doors available in grey all featuring multi-point locking systems and integrated security mechanisms, you can be sure intruders will be left out in the cold.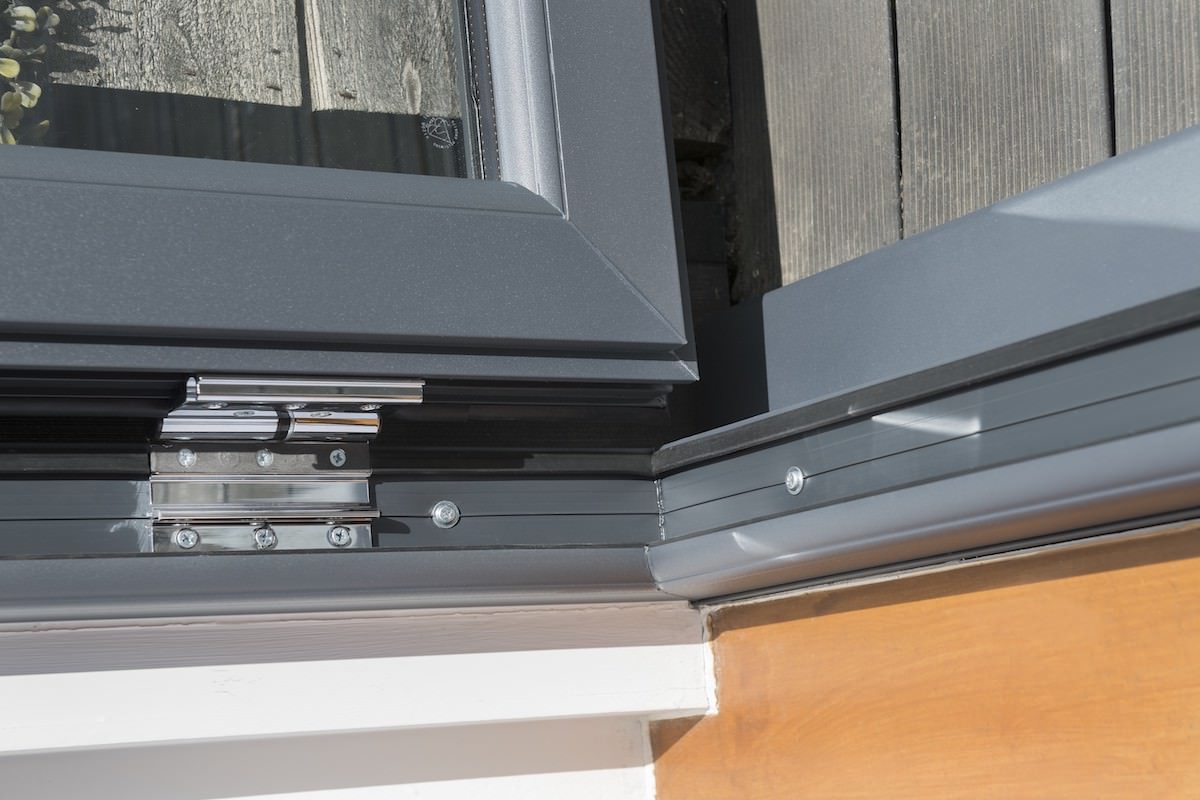 Outstanding Performance
Above all, your grey window or door will provide massive energy-saving benefits for your home or business. With anthracite grey grained foil available for both, you'll be able to have enhanced privacy as well as keeping your home warm.
Our grey windows and doors have air and water-tight design as standard, ensuring there'll be no pesky draughts. Also, anthracite grey grained foil will make a huge difference too, providing market-leading protection from harmful UV rays damaging your home.
Grey Windows and Doors Prices
Deceuninck is the gold standard for your home or business. With our range, you can make a worthwhile investment at an affordable price.
Get in touch with us on 01249 816 969 and we can go through each element of your dream windows or doors. We can provide you with the expert and knowledge and advice you need.
You can also send us a message using our online contact form. The team will get back to you as soon as they can with options, information and ideas.