What Are Flush Casement Windows?
---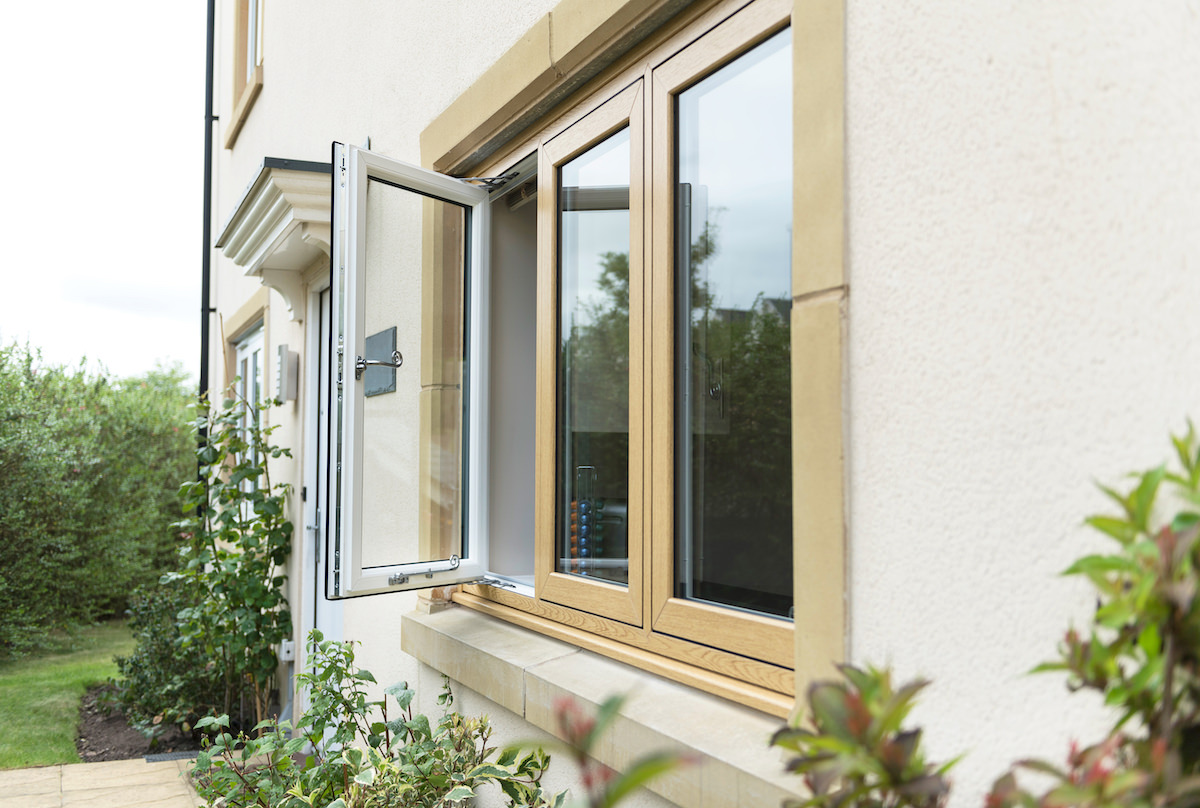 ---
Being an increasingly popular choice among homeowners, flush casement windows are the ideal solution for those looking to improve thermal performance, home security and their property's visual appeal.
When something is designed as flush, it usually refers to something that is flat. Our flush casement windows have the sash fit flush within the profile so that there is no protruding part. This is a traditional design that has been around for over 200 years. This dates back to the late Georgian, Victorian and Edwardian eras.
However, as technology has progressed over time, the industry has shied away from using timber. This is because it is a notoriously difficult material to maintain and upkeep. Moving away from timber has also moved away from the classic flush style. More and more, we have become accustomed to the type of window where the sash protrudes out from over the frame when fully closed. That's where we come in.
We have created our heritage flush casement windows for our loyal customer base. This is so that you can enjoy modern performance with beautiful, timeless aesthetics. Our flush casement windows are also perfect for any age home. It doesn't matter whether your property is new or old, traditional or contemporary. These flush casement profiles are ideal for adding style and elegance to any structure.
Boasting the aesthetics of a timber installation but performing like a modern uPVC window – you can't go wrong with flush casement windows from Deceuninck.
---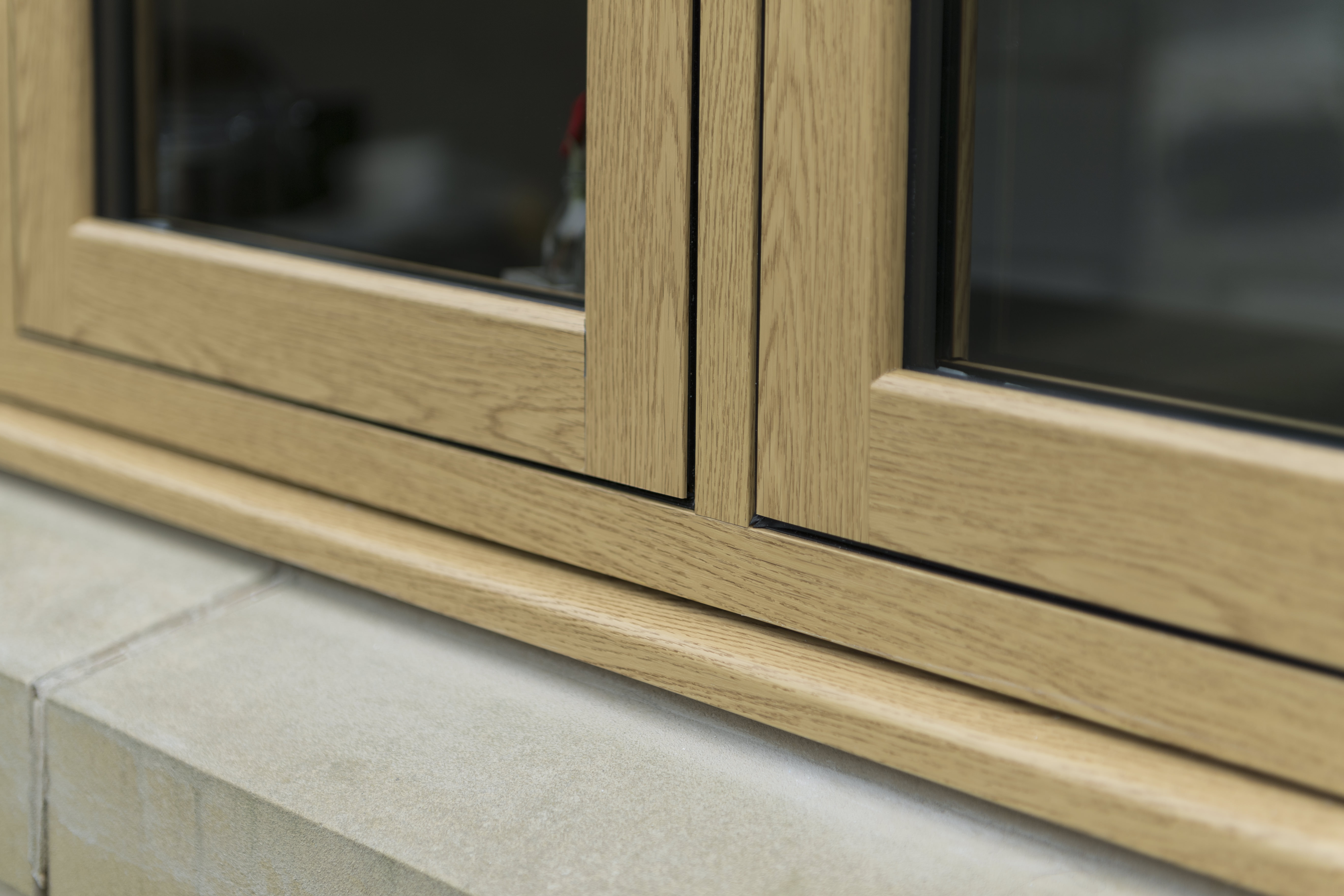 ---
Thermally Efficient Flush Casement Windows
When looking to upgrade your home in any capacity, it is essential to consider how it will affect your energy consumption. Our flush casement windows boast incredible thermal efficiency. This means that your heating will remain in your home without the need of keeping the heat on. No longer will underperforming windows let heating escape out bringing the cold, bitter air from the outside in.
Our profiles achieve a Windows Energy Rating of A+ which ensures that your property will be kept at the optimum temperature. Make cold spots and draughts a thing of the past with our flush casement profiles.
As you will not need to use so much energy in an attempt to keep your home nice and warm, you will find that your energy bills will begin to decrease. You will then be saving money on your energy bills making our profiles a worthwhile investment into your home. You will also find that having these installed will increase your property's overall market value.
The most important aspect of this, however, is how you will be reducing your carbon footprint. We here at Deceuninck want to create a sustainable way of living. Our flush casement windows are the ideal solution for helping to save the planet. Not only this, we ensure that our flush casement windows are 100% recyclable. You can't go wrong with profiles from us.
Secure Flush Casement Windows
One of the most crucial aspects of any home improvement project is that of home security. Everyone deserves the right to feel safe and secure in their property. We here at Deceuninck want to help make this so.
Our flush casement windows achieve an enhanced security rating of PAS 24. When investing in a window from us, you will be buying peace of mind. You will be protecting yourself and your family from potential threats and intruders.
These profiles are installed with multi-point locking mechanisms which ensure that your windows are tightly locked. Combine this with the structural integrity of uPVC and your new windows will stand firm against anything nature or potential intruders have to throw at it.
UPVC is perfect for constructing windows and doors because it is incredibly robust. What makes it better is that you will be able to enjoy slim sightlines. Let natural light pour into your property and illuminate your home. This will create the feeling of extra space too.
Another advanced safety feature is the double glazing itself. This is incredibly hard to break through and, as it features internal beading, our flush casement windows cannot be removed without the use of tools.
Keep you, your family and your possessions safe with flush casement profiles from Deceuninck.
---

---
Soundproof and Weatherproof
Another excellent benefit that comes from our flush casement windows is the soundproofing and weatherproofing qualities. If living in a busy area or near a busy road makes relaxing in your home difficult, invest in these profiles. You will soon have a peaceful and tranquil home that will be easy to kick back and unwind in.
Not only will one benefit from soundproofing, but you will also enjoy amazing weatherproofing. Our flush casement windows protect properties from even the most extreme of weather conditions. Shield your home from heavy downpours, gale force winds and even snow.
Our profiles boast air permeability class A4 with a rating of 600Pa, water tightness class E900 with a rating of 900Pa and wind resistance class AE with a rating of 2400Pa.
Opt for incredible soundproofing and weatherproofing when choosing out flush casement windows.
Ideal For Conservation Areas
One of the unfortunate things that comes with living in a conservation area is the fact that your home improvement projects needs to cut through a lot of red tape to see the light of day. Our flush casement windows could be the answer for you.
We have carefully designed a profile that should be able to be installed in heritage homes, conservation areas and even listed buildings. We have to the best of our ability tried to follow planning permissions, and Building Regulations set up to keep conservation areas looking their best.
However, you should still check with your local planning council to see whether our flush casement windows will be suitable for your property. We have tried our very best to emulate the traditional timber design with modern day performance. Get in touch today for more details about our heritage profiles options.
---

---
Stunning Flush Casement Windows Designs
With all these fantastic features and benefits that come with our flush casement windows, the best of all is that it is packaged in a stunning design that is sure to complement any home. As they are constructed from uPVC, but styled after wooden installations – you will be able to enjoy modern performance with stunning aesthetics.
Unlike their timber counterparts, these profiles will not bend, crack, twist, warp or rot. You will not have to keep sanding down, varnishing and repainting when choosing our flush casement windows.
By using woodgrain foils to give stunning aesthetics characterised by classic timber windows, we have created a design that uses the benefits of both traditional and modern profiles. Our flush casement windows design is ideal for homes of any age. Choose a minimalist style for a contemporary structure or opt for a way to enhance your heritage home.
Customise Your Flush Casement Windows
Another downfall of traditional wooden windows was the fact that the paint rarely looked good for long. Our flush casement windows ensure that your colour will not crack, peel, flake, discolour or fade away.
We have 26 colour options available to our customers. You will be able to select the ideal shade for you that will blend seamlessly with your home's aesthetics. Better yet, you can opt for dual colours. That way you can have a subtle and regal look for your exterior and enjoy a different colour for your interior.
Our goal is to give you complete freedom with the designs of your flush casement windows. Choose from shade such as Black Ash, Heritage White, English Oak, Ice Cream, Anthracite Grey and other colour options.
Flush Casement Windows from Top Manufacturers
We here at Deceunick operate in over 75 countries across the globe. Our products go as far as Europe, Asia, North America and more. When choosing us as your flush casement profile manufacturer, you are guaranteed the best quality product available on the market. Not only this, you will save money on your energy bills and work to reduce your carbon footprint.
We want to help make the world a more sustainable place. Our products can last up to 50 years, and once they need replacing, we ensure that they are completely 100% recyclable.
---

---
Flush Casement Windows Prices
For more information about our flush casement windows, please leave us a message by filling out our online contact form. Once we have received your message, we will work quickly to get back to you as soon as possible. We will gladly help you and answer any questions you may have about our flush casement windows as well as our other products and services we have to offer you.
You can also get in contact by calling us at 01249 816 969. We are ready and waiting to answer your call and give you all the information you need. Don't wait, get in touch with Deceuninck today.
Alternatively, you can also leave us an email at deceuninck.ltd@deceuninck.com.
We look forward to hearing from you soon!