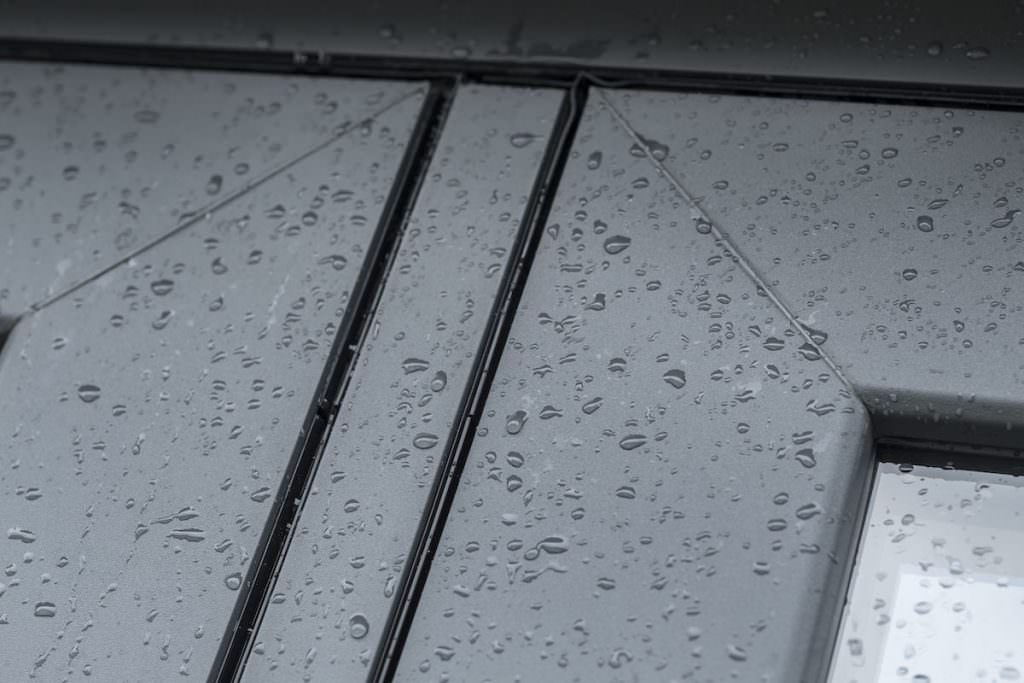 For a window that defines class, and intelligent design, Deceuninck's anthracite grey windows are the ultimate choice. Available across our range of casement, tilt-and-turn and fully reversible windows, our new grained foil is guaranteed to benefit home and business owners alike. 
Anthracite grey combines both a stunning grey finish and an innovative grained foil. The grained foil coats both panes of your window to provide extra shading. Together, they can enhance your window's style, lighting and performance.
With anthracite grey windows, your living space won't just look beautiful inside and out. You'll also experience fantastic energy saving from our smart uPVC design, and feel greater privacy with our subtle foil. At Deceuninck, we make colour the future.
With white windows slowly going out of fashion, why settle for a traditionally coloured window? Anthracite grey provides minimal styling and sleek appeal that gives any space an air of professionalism.
Anthracite grey grained foil is the perfect pair to our new RAL 7021 (Black Grey) colourway. This combination is the standout colourway amongst Deceuninck's 30-strong range. With Deceuninck's innovative design, you can be sure of a worthwhile investment with anthracite grey windows.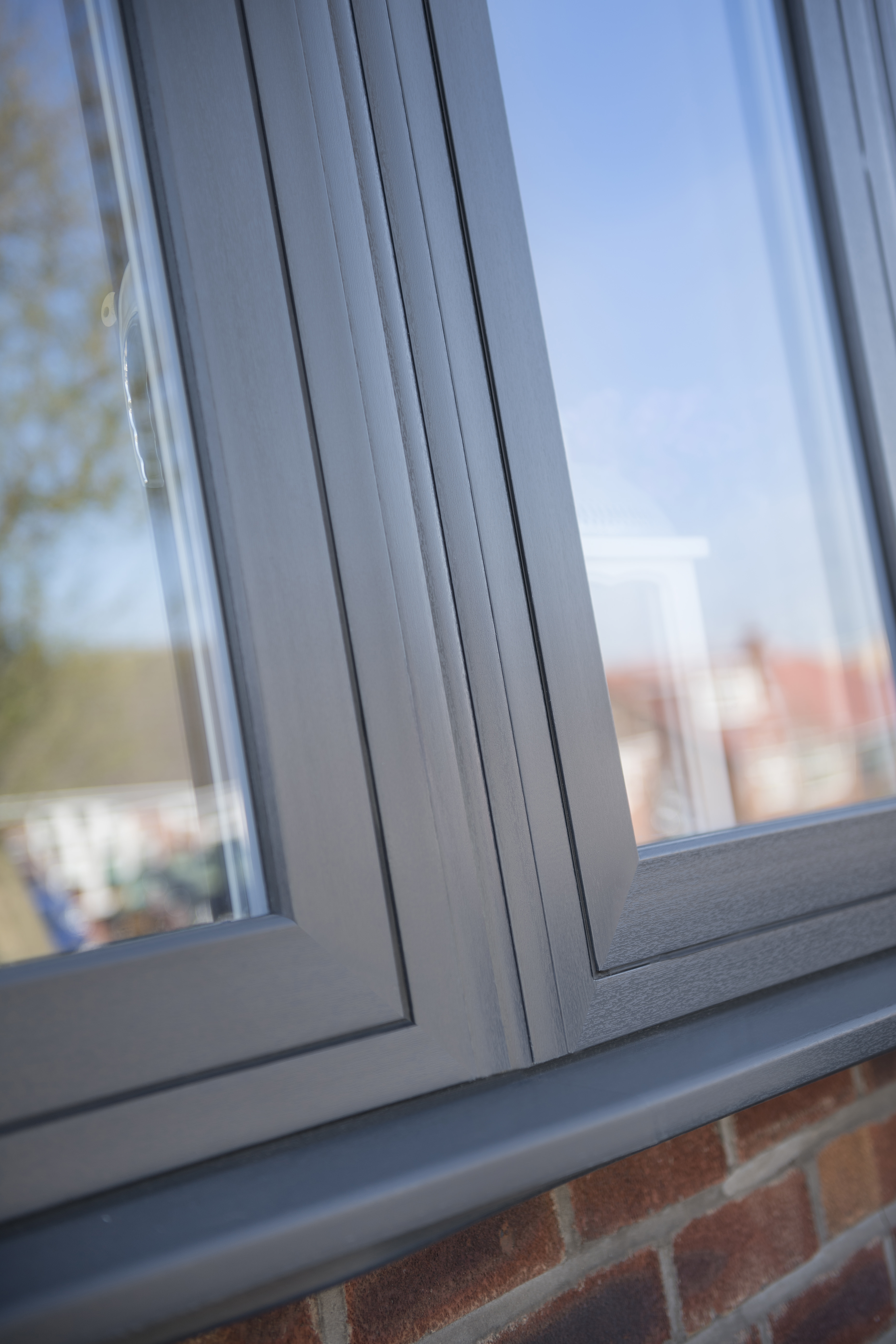 Innovative Design
Anthracite grey grained foil is available across Deceuninck's Heritage collection of windows. Houses with anthracite grey windows can experience superior energy saving and styling across their home. Additionally, installers can expect Deceuninck's trademark high quality.
Enduring Quality
Anthracite grey windows take Deceuninck's windows and make them last even longer. Our uPVC can last up to 40 years, and it won't warp, tear or twist. An anthracite grey finish will also mean less maintenance for your windows.
With anthracite grey windows, we can guarantee you a window with quality that endures. With Class 4 600 Pa Air Permeability, Class E1050 Pa Water Tightness (full-frame) and Class A3 1200 Pa Wind Resistance, you'll be buying market-leading performance.
Secure and Durable
At Deceuninck, we work with home and business owners to achieve the best possible security across our windows. With anthracite grey paint and grained foil, you'll have the complete package of Deceuninck's security features as standard.
Our windows across the range have multi-point locking systems in each panel of toughened double glazing, as well as a weatherproof seal. Also, with our grained foil, your windows will blend in discreetly to your home and throw unwanted visitors off the scent.
Outstanding Performance
You can extract better performance from your home or business with anthracite grey windows. Our windows are all designed to be air-tight, with superior protection from draughts as well as break-ins.
Not only that but pairing anthracite grey grained foil with our A-rated windows are guaranteed to save you money on energy bills. As well as that, you can take control of your home's lighting with a subtle foil that offers enhanced protection from harmful UV rays.
Types of Anthracite Grey Windows 
Anthracite grey windows are the ideal choice for everybody. Whether its a homeowner looking to give their space new styling, a business owner looking for increased performance or a fabricator looking for easy access, our grey windows work for you.
Our window hardware and anthracite grey grained foil is PAS24-approved and is a simple addition with incredible benefits for any window. As well as that, our foil and Black Grey substrate are available across a wide array of our window styles.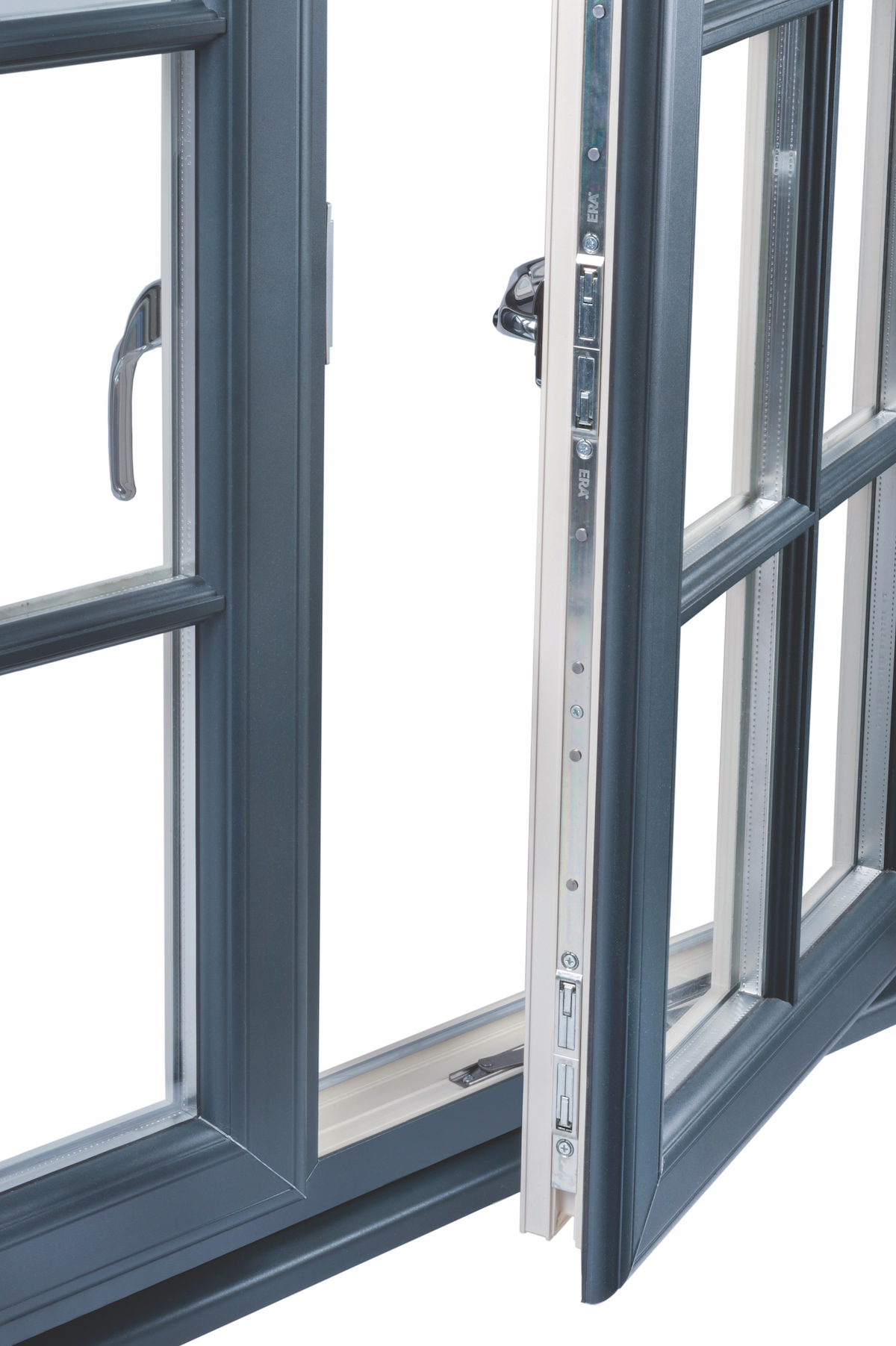 Casement Windows
With anthracite grey, you can transform a standard casement window into a sleek, stylish addition to your home. Casement windows are incredibly versatile and fully sealed for insulation, ensuring your home will stay warm in any weather.
Not only that, but you can add our grained foil to your casement window for an unobstructed view of the outside with a subtle tint. In warm weather, our foil is perfect for controlling your home's natural light. 
Tilt-and-Turn Windows
Tilt-and-turn windows are an option that already combines innovative design with excellent security. With anthracite grey, however, you can add a coating that improves on both and can give your home even better energy-saving performance.
Their tilting design means that there's little upkeep to deal with, and with robust grey uPVC, they won't wear or tear for years to come. Also, as they open inward, you can have peace of mind that your space will stay safe from intrusion.
Flush Sash Windows
Flush sash windows feature not only timeless styling but innovative design too. Deceuninck's anthracite grey foil is the ideal choice to update a design classic for your modern home fully.
With their simple slide-up mechanism, flush sash windows are easily used and easily maintained. You'll also be able to take greater control of your home's temperature with advanced double glazing. Our anthracite grey foil makes insulation even better.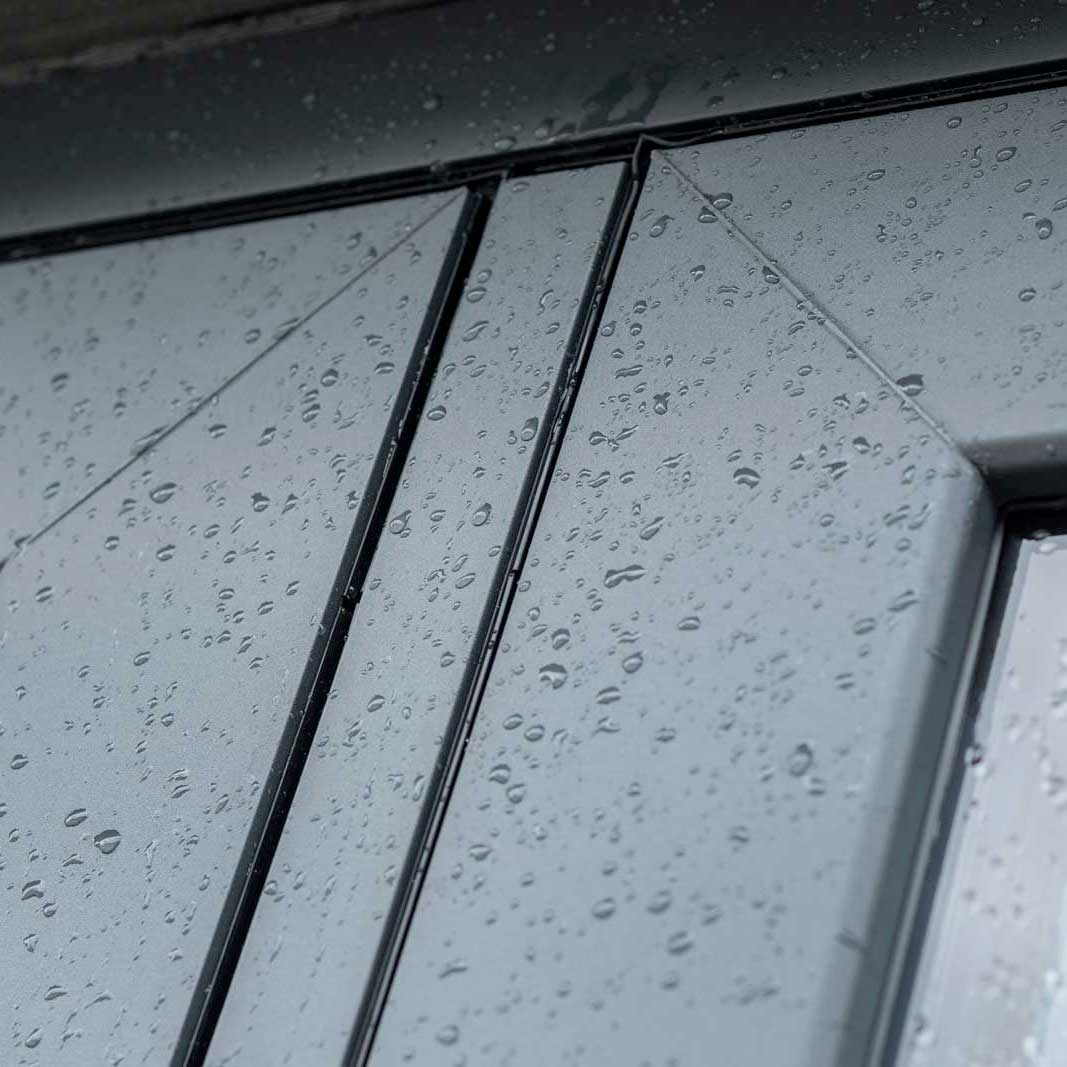 Anthracite Grey Windows Prices
Deceuninck's anthracite grey windows give your home and business a sleek professional quality. To find out how rewarding they could be for your home, contact Deceuninck today.
Call us on 01249 816 969, and we'll be delighted to work with you to make a real difference to your space. As well as this, you can send us a message or question via our online contact form.