Flush windows are an increasingly popular option for homes across the globe because of their amazing thermal performance, security features and stunning aesthetic appeal.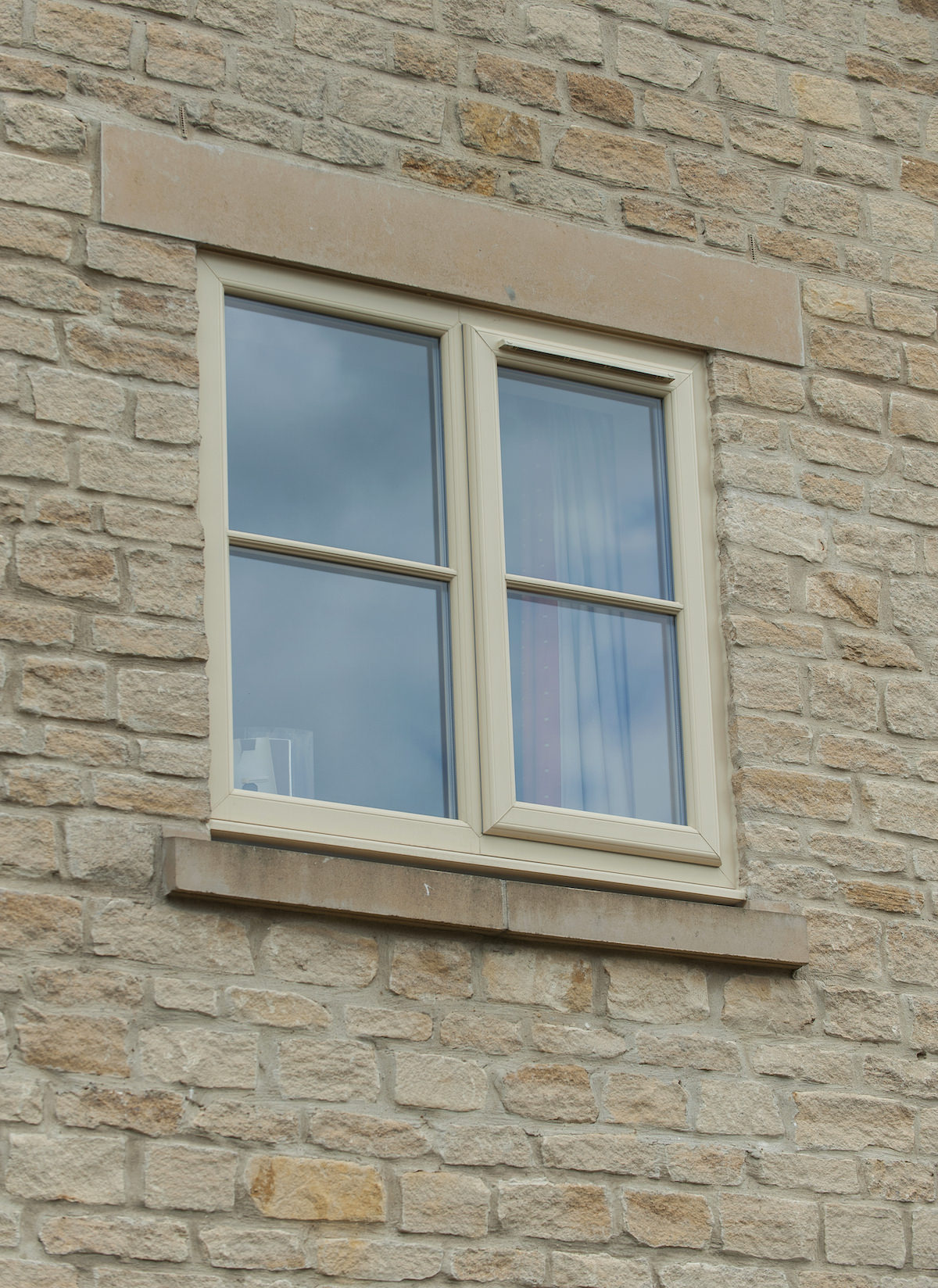 The flush design essentially means one where the sash fits flat within the profile with no protruding areas. The modern version of a flush casement window is one that has a lip (protrudes out from the frame). This is the design that is more commonly known today.
Flush tilt turn windows are a traditional design which dates as far back as 200 years ago. All profiles were designed featuring flat fitting sashes which is apparent when looking at late Georgian, Victorian and Edwardian properties. With modern advancements in double glazing, the flush design became less and less used – more associated with timber materials that don't provide the same levels of performance.
However, recently, flush casement window are coming back into style and, here at Deceuninck, we have designed the perfect solution for all homes in our heritage flush casement windows.
Ideal for homes of any age – it doesn't matter whether your home is new or old, in a newly built up area or is situated in a heritage or conservation area – our tilt turn windows are stunning and high-performing.
They have all the beauty of a traditional timber design but benefits from modern performance. Through thermal performance, security, weatherproofing, soundproofing as well as being customisable to your property. Our flush windows are the ideal solution for you.
Energy Efficient Flush Windows
It is no secret that one of the reasons timber flush casement window fell out of fashion was due to their poor thermal performance. Here at Deceuninck, we intend to change that. With our timber window, we have designed a profile that is guaranteed to keep your home nice and warm.
Forget about draughts and cold spots; these installations will stop the cold winter air in its tracks. Not only this, due to a unique design, these frames, as well as the double or triple glazing options, stop your central heating from escaping your property. This creates a thermal barrier that is sure to keep you cosy and warm.
Not only this, you will see your energy bills will have lowered with our flush casement windows. This is because out windows boast a Windows Energy Rating of A+. With lower bills, you will save money making these profiles a worthwhile investment into your home. You will have also increased your property's market value.
Better yet, with thermally efficient installations and the reduced usage of energy, you will be reducing your carbon footprint. This is important in the modern world, to build a sustainable environment for the many generations to come. Look after the planet and save money.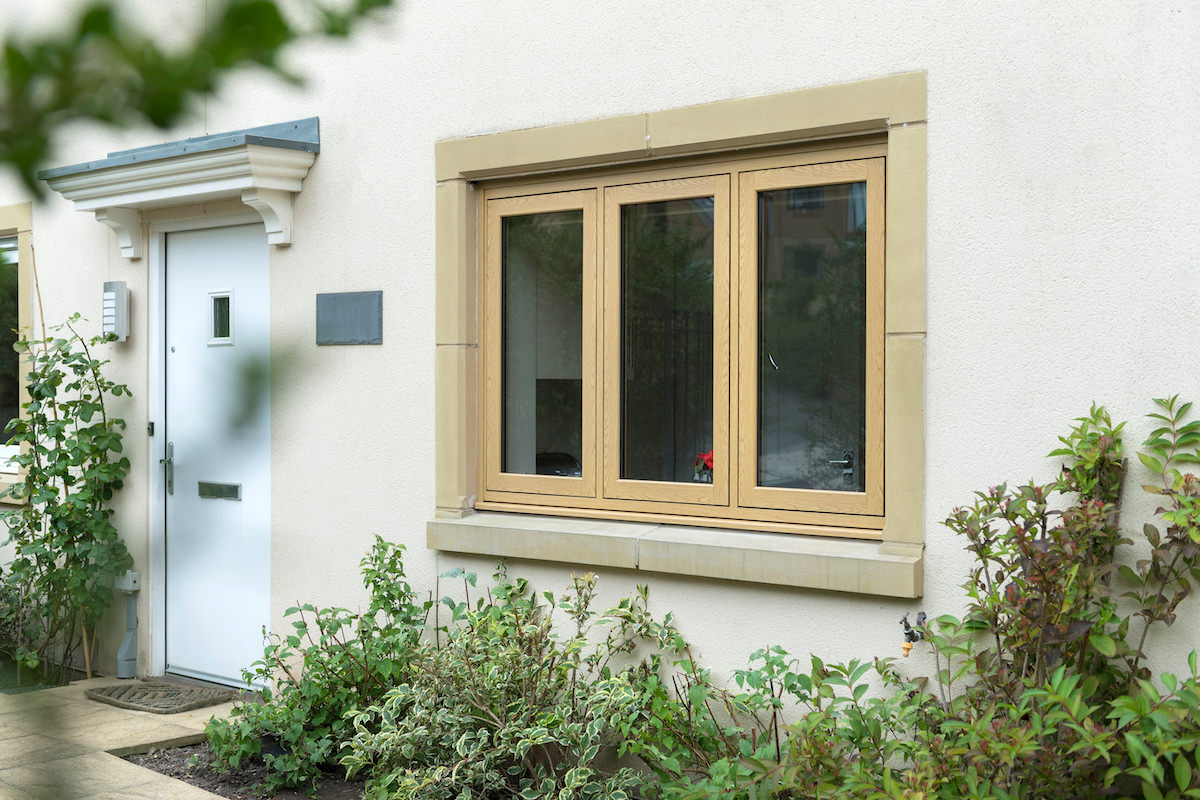 Beautiful Flush Windows Designs
Our windows design is perfect for those who are looking for a traditional design but don't want to have to deal with a timber installation. Timber is a material that is notorious for bending, twisting, cracking, discolouring and rotting. Often, you would have to sand, varnish and repaint your profiles to make sure that they kept performing correctly.
The flush windows we have on offer completely reinvent timber windows. By utilising special woodgrain foils to give the aesthetics of a wooden profile, you can enjoy the classic aesthetics with modern performance.
The flush design is perfect for homes of any age. Simply improve your traditional property's performance or enhance contemporary buildings aesthetics with this minimal style. Whatever you're after, Deceuninck can deliver and manufacture.
Our flush casement windows blend seamlessly into any property and effortlessly looking stunning and beautiful installed into any building with their flat flush style.
Secure Flush Windows
When considering any project, it is crucial to think about how secure the installation will be. Our flush aluminium windows boast the enhanced security PAS 24 rating. Have peace of mind knowing that you, your family and your possessions are safe from potential threats.
With multi-point locking systems fitted as standard, your flush profiles will be incredibly secure when fully locked. Also, uPVC is an extremely robust material that will deter any potential intruder from trying to break in. Another benefit of uPVC being sturdy and durable is that you will be able to benefit from slim sightlines. Let natural light flood your home with our flush casement windows.
Combined with this, we offer both double and triple glazing on our flush profiles. With this, your windows will be incredibly hard to break through, unlike typical single glazed offerings. Ensure your home security with the installation of our sash windows.
Deter anyone from trying to gain entry to your home without an invite and get flush profiles from Deceuninck today. Get in touch for more information.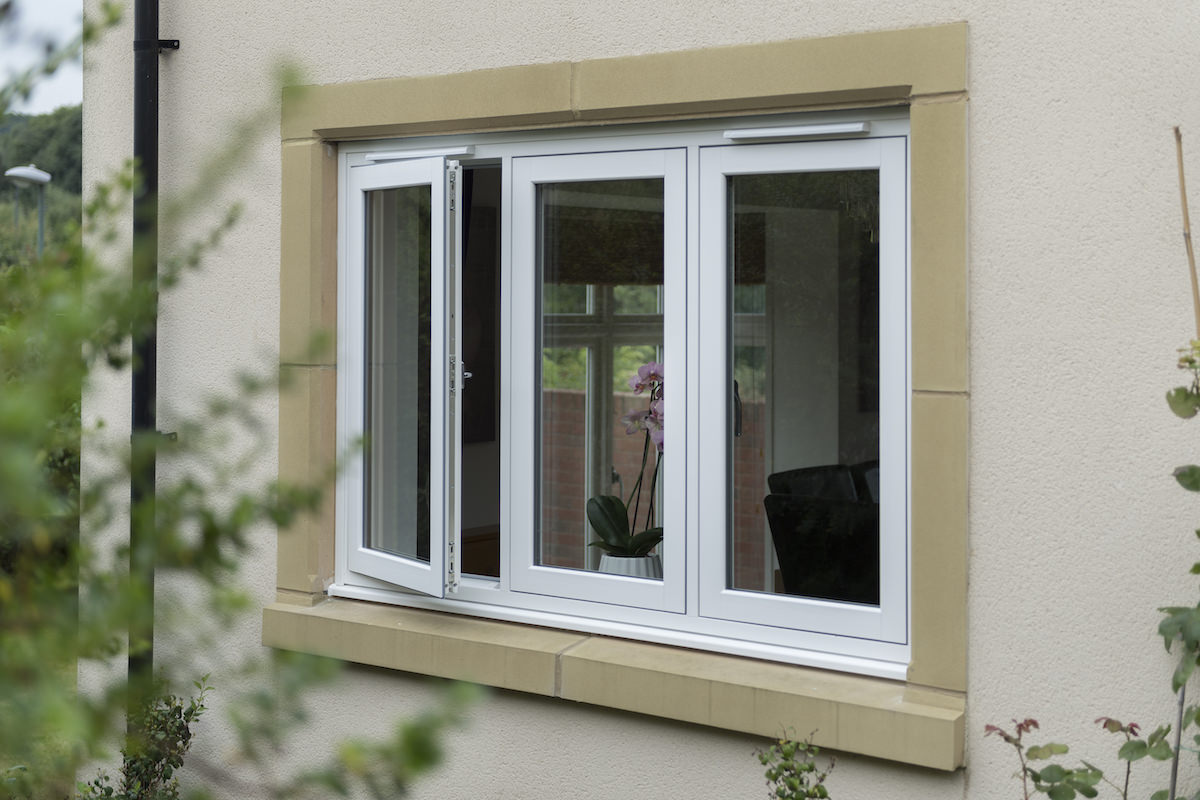 Soundproof and Weatherproof
Our upvc flush windows are not only energy efficient, but they also shield your home from poor weather and unwanted sounds. If your property is situated within a loud and noisy area, these profiles will be the ideal solution for you.
Keep your home peaceful and quiet through incredible double glazing that will protect your home from noise pollution and unwanted sounds.
Not only will you enjoy the benefits of a soundproof structure, but you can also be sure that extreme weather conditions will be kept outside. Protect yourself from the torrential rain, bitter coldness, gale force winds and heavy rain by opting for our flush casement windows today.
You can be sure that our profiles are perfect at protecting your property. This is because they reach air permeability class A4 with a rating of 600Pa, water tightness class E900 with a rating of 900Pa and wind resistance class AE with a rating of 2400Pa.
Customisation Options
Traditional timber windows were difficult to customise as they often discoloured and had the paint peeling, cracking and fading away. Our heritage flush window are the ideal solution for those looking for a traditional design that won't falter when it comes to aesthetics.
We have a large selection of colour options – 26 in fact. You can opt for a dual colour option so you can match your new flush window to the interior and exterior of your home. Choose and customise your design to match your personal style. You can choose from our extensive colour range including White PVC, Smooth Anthracite, Irish Oak, Rosewood, Nut Tree, Classic Cream, Black Ash and many other choices to choose from.
We even have a selection of hardware and accessories options available. You can opt for a beautiful Georgian bar as well as traditional ironmongery, for example. Here at Deceuninck, we want you to have the complete freedom to create the bespoke style that you would like for your windows.
Get in touch with us today to discuss the woodgrain foils, colours as well as the hardware options to customise your upvc flush windows to the style you have always dreamed of.
Perfect For Heritage Areas
Having a heritage home, living in a listed building or merely having a home that is situated in a conservation area can be a pain when it comes to home improvement projects. This is because, so you have to battle them to do anything different to the structure.
With a design that has been carefully crafted to meet planning permissions and Building Regulations, our flush windows are the ideal solution for traditional homes. With the intention of being installed into heritage homes, conservation areas and listed buildings, we as a company want all our customers to enjoy modern performance of double glazing.
However, it is vital that you check with your local planning council and building regulations to make sure that these will be the ideal solution for your home that cuts through that red tape. We have done our very best to make sure the timber effect meet the guidelines set by most planning permissions.
Industry Leading Manufacturers
We are one of the top 3 manufacturers in Europe. We are active in more than 75 countries in Europe, North America and Asia. When choosing from us, you can be sure that your new windows will be high-quality and high-performing.
We believe in creating sustainable homes across the globe. That means that our products are energy efficient and are 100% recyclable.
Prices
If you would like more information or would like a quote, please fill out our online contact form. One of our helpful and friendly expert team members will be more than happy to answer any questions you may have regarding our flush sash windows and our other products and services.
You could also ring us by calling 01249 816 969. Our team are ready and waiting to take your call. We will have all the information you will need so please don't hesitate to get into contact.
Finally, you could leave us an email at deceuninck.ltd@deceuninck.com.
We look forward to hearing from you soon!